Advantages Of Alumina Ceramic Plunger
Alumina Ceramic Plunger have the characteristics of high hardness and wear resistance, low corrosion level, high temperature resistance, corrosion resistance and biological inertness.Because of its superior performance, alumina ceramics have become more and more widely used in modern society to meet the needs of daily use and special performance.
Alumina Ceramic Plunger Applications
Alumina ceramics is the most common technical ceramic material, and it is also a relatively traditional material. As an excellent ceramic material, high-purity alumina ceramics have been widely used in many industries. The material has excellent properties in terms of electrical insulation, high thermal conductivity, high chemical resistance, good wear resistance and low thermal expansion. Therefore, alumina ceramics products are an ideal choice for many industries, such as:
Precision shafts and axles in high wear environments
Roller & Ball Bearings
Wear resistant linings
Semiconductor parts
Machine components
High temperature electrical insulators
High voltage insulators
Wire and thread guides
Mechanical seals
Alumina is an excellent high temperature ceramic material due to its high temperature stability. It is the most commonly used type of advanced ceramics. The purity of alumina ceramics provided by Great Ceramic is between 95% and 99.5%.
Excellent electrical insulation (1×1014 to 1×1015 Ω cm);

Medium to ultra high mechanical strength (300 to 630 MPa);

Very high compressive strength (2000 to 4000 MPa);

High hardness (15 to 19 GPA);

Medium thermal conductivity (20 to 30 W / MK);

High corrosion and wear resistance;

Good grinding properties;

Low density (3.75 to 3.95 g / cm3);

The operating temperature is 1000 to 1500 ° C without mechanical load;

Biological inertia, food compatibility.
Aluminum Oxide Ceramics Supply Company
Great Ceramic has been engaged in the work of precision technical ceramics for many years, and has rich experience in the milling, grinding and polishing of Aluminum Oxide(Al2O3) Ceramics. We can:
Make products according to the requirements of the drawings;

Manufacturing more complex products;

Achieve higher dimensional accuracy;

Realize quick response and delivery;

Provide more professional services.
Great Ceramic can improve all tolerances according to the size and structure of precision advanced ceramic products. Great Ceramic is committed to ensuring that we only produce the highest quality precision ceramic parts that meet or exceed customer specifications.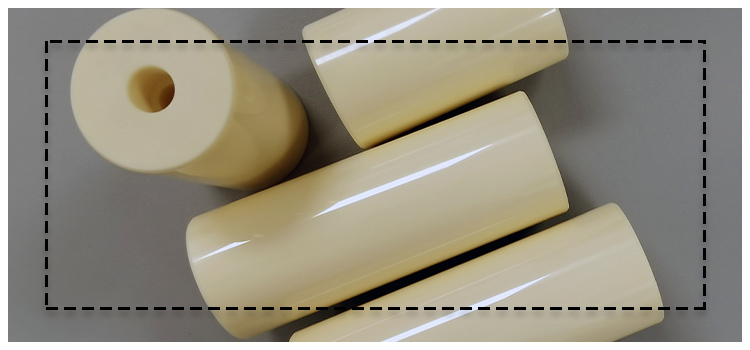 Contact us to find out what we can do for you!
We will reply to your message within 24 hours;

We can provide you with technical consulting services;

We support any number of product customization;

We are happy to provide service for you.
Packing and Shipping 
Great Ceramic's alumina ceramic plunger has been carefully processed to minimize damage during storage and transportation and maintain the quality of our products in the original state.