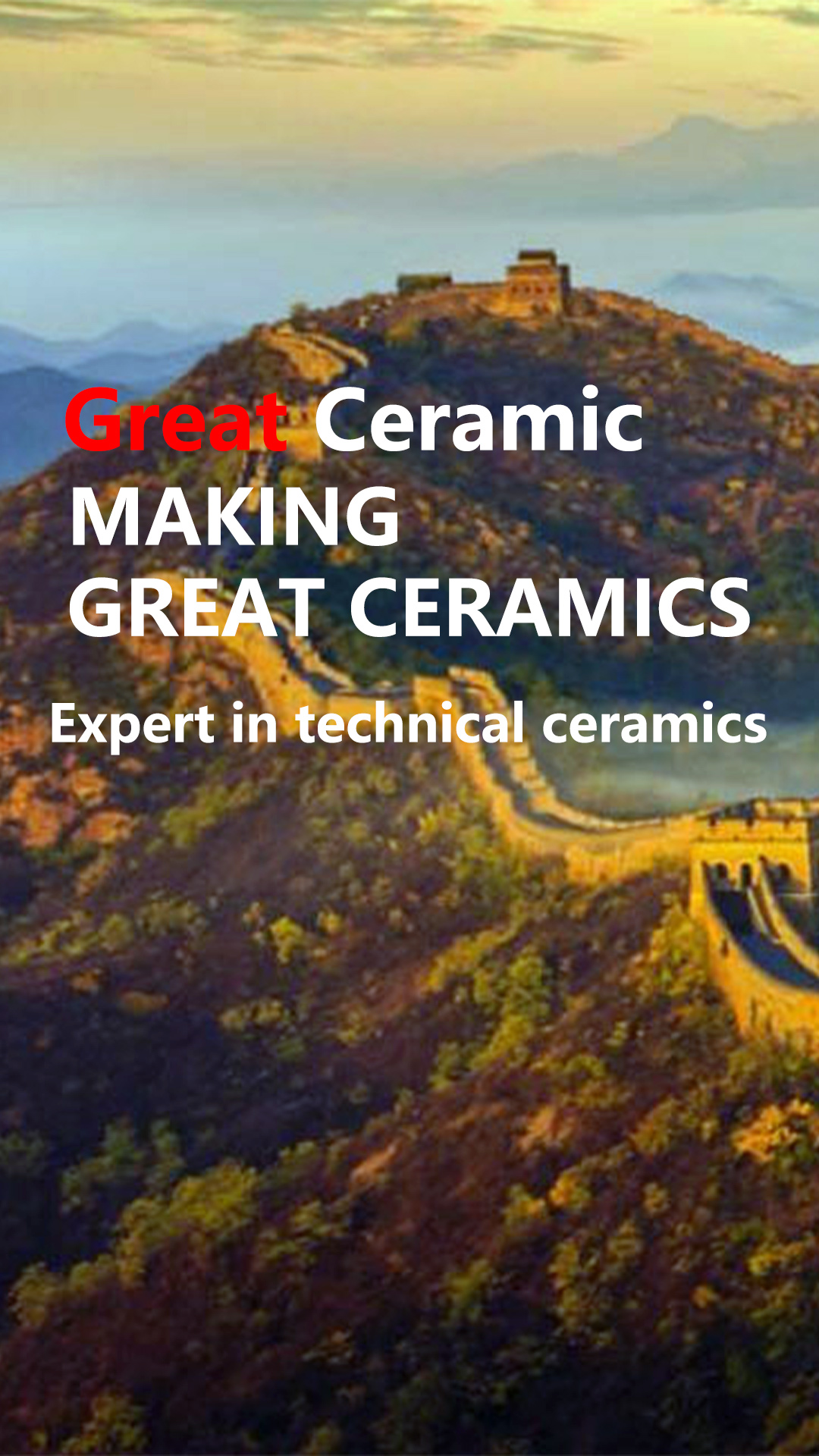 Who is Great Ceramic?
Great Ceramic is a new generation of precision (advanced) ceramics provider. We are committed to providing quality ceramic services for each customer and partner, so that precision ceramics can create a more convenient life for everyone and create a more high-quality and efficient for all industries and organizations. Great Ceramic depends on customers and partners, adheres to the customer-oriented, and creates value for customers by providing high-quality products and services; Internally, we rely on the hard-working staff, and take strivers as the core, so that the hard work can be rewarded reasonably; And build win-win cooperation with suppliers and partners to promote technological progress and industrial development.
What Great Ceramic can do for you?
Great Ceramic focus on ceramic materials, ceramic products, mechanical parts of the development, technical advice and sales. Compared with traditional metals, precision ceramics have high hardness, wear resistance, high temperature resistance, insulation and other superior characteristics, widely used in information and communication, aerospace, machinery manufacturing, electronic chemicals, food and medical care and other fields.
Why choose Great Ceramic ?
Since 2013, we have participated in and provided more than 3,000 precision engineering ceramics products to hundreds of companies.
Great Ceramic's philosophy
As a new generation of precision ceramics supplier, we will stick to "customer" as the core, "quality" as the life, to push the company forward, and create value for every customer.
Quality policy
Customer as the core, pay attention to customer needs and create value for customers.
Take quality as life, attach importance to product quality and achieve continuous improvement.
With innovation as the concept, to achieve self-transcendence and drive the overall improvement.
To struggle as the essence, not afraid of hardship, courageously forward to achieve self-worth.