Advantages Of Silicon Nitride Ceramic Stopper
The silicon nitride ceramic stopper has super hardness, it has lubricity and is very resistant to wear. Except for hydrofluoric acid, it does not react with other inorganic acids and has strong corrosion resistance. Moreover, it can resist the impact of cold and heat. It will not be broken when heated to 1,000°C or higher in the air, and then rapidly cooled and heated again.
Silicon Nitride Ceramic Stopper

Applications
Silicon nitride ceramic has excellent mechanical, thermal and electrical properties. It is also one of the most thermodynamically stable high-hardness industrial ceramic materials. It is an ideal choice for bearing parts, especially those parts that need to work under high temperature and high pressure. Therefore, silicon nitride ceramic products are an ideal choice for many industries, such as:
Rotating ball & rollers bearings
Cutting tools
Engine components: valves, rocker arm pads, seal faces
Induction heating coil supports
Turbine blades, vanes, buckets
Welding & brazing jigs
Heating Element components
Crucibles
Silicon nitride ceramic is an inorganic ceramic material. Silicon nitride is very strong, especially hot-pressed silicon nitride, which is one of the hardest materials in the world. It has the properties of high strength, low density and high temperature resistance.
Color: Gray and Gray-black

Density: 3.2~3.25 g/cm3

Hardness: HRA 92~94

Highest Operating Temperature: 1300 ~1600 ℃

Thermal Conductivity: 23-25 W.(M.K)-1

Bending Strength: ≥ 900 Mpa

Fracture Toughness: 6~8 (Mpa.m1/2)

Thermal Expansion Coefficient (at 0~1400℃): 2.95~3  ×10-6/℃
Silicon Nitride Ceramics Supply Company
Great Ceramic has been engaged in the work of precision technical ceramics for many years, and has rich experience in the milling, grinding and polishing of Silicon Nitride(Si3N4) Ceramics. We can:
Make products according to the requirements of the drawings;

Manufacturing more complex products;

Achieve higher dimensional accuracy;

Realize quick response and delivery;

Provide more professional services.
Great Ceramic can improve all tolerances according to the size and structure of precision advanced ceramic products. Great Ceramic is committed to ensuring that we only produce the highest quality precision ceramic parts that meet or exceed customer specifications.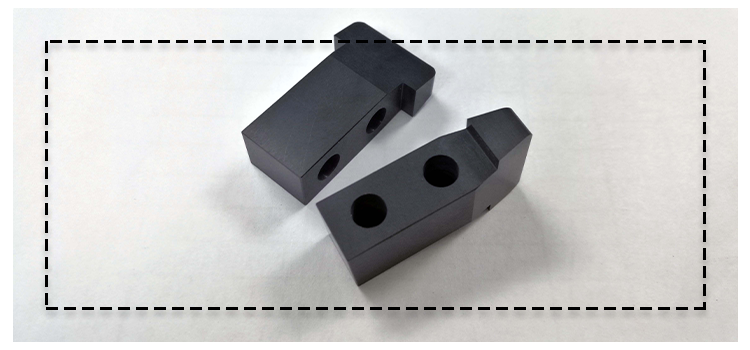 Contact us to find out what we can do for you!
We will reply to your message within 24 hours;

We can provide you with technical consulting services;

We support any number of product customization;

We are happy to provide service for you.
Packing and Shipping 
Great Ceramic's silicon nitride ceramic stopper has been carefully processed to minimize damage during storage and transportation and maintain the quality of our products in the original state.